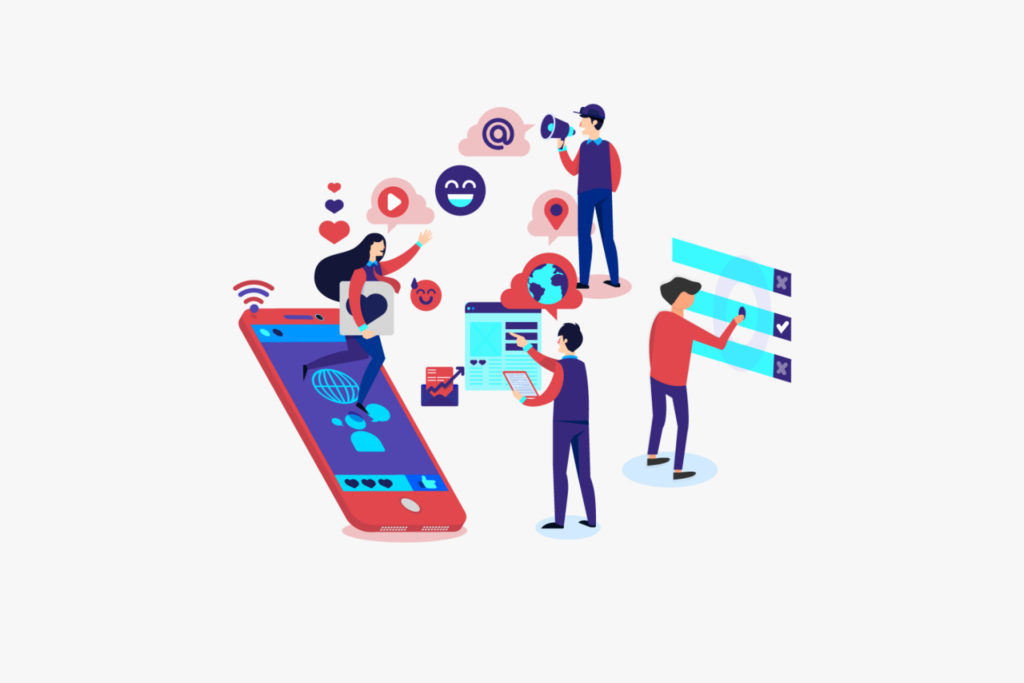 Building a first-rate marketing team in 2021 is more important now than ever before. After all, an effective marketing team is your company's bread and butter. The group supports your company's brand, generates leads, and keeps your customers engaged. However, establishing the perfect marketing team today isn't easy. You have to update your standards constantly, as everything continuously evolves. A great marketing team ten years ago looks very different from the best one by today's standards. If you're looking into creating your very own team this year, you're at the right place. This article will help you put together a team that can lead your company well into the future.
Who makes up a great marketing team?
An excellent marketing team should have well-defined roles and specific archetypes that represent the skills needed to succeed. Below are some examples of these roles/archetypes. Keep in mind that each category could be a single person or a group of people.
The Tactical Marketing Brain
This role is your marketing team's leader of excellence. These people are the suppliers of your creative resources, the plan executioners, and the goal reachers. They are team managers, coordinating with the other members, keeping track of all the projects, and ensuring it's all on budget. These tactical roles distribute workloads properly and provide members with constant support and guidance. This way, nobody gets burned out. This role is often known as a marketing head or director.
The Search Rockstar
These people make sure your marketing content and campaigns reach your target audience. They are usually the ones responsible for keyword researching and optimization. They also evaluate your copy and its conversion rate and run paid search campaigns. In a formal company setting, they are called SEO specialists and PPC specialists.
The Metrics Master
This role truly values the power of analytics. You'll typically find these team members gathering, segmenting, and interpreting your marketing campaign data. They review not only quantitative data but also qualitative data to get actionable insights. They will then communicate with marketing leaders to make recommendations based on the data. In your traditional office setting, they are often called data analysts.
The Wordsmith
There's nobody else to call but the wordsmith when it comes to words, sentences, and paragraphs. These people are responsible for your brand's written content. Whether it's blogs, ads, email copies, or landing pages, they'll cover it. They weave engaging stories into content that attracts your target audience. This role is called a content writer or copywriter.
The Graphics Guru
This unique visual designer creates your company's infographics and illustrations. They use their editing expertise to produce high-quality photos and videos to post on your website and social media accounts. They optimize visual content and match the creative visual vision with your written content. Commonly, they are known as your graphic artist, illustrator, or video editor.
How to Build the Best Marketing Team
Now that you know the specific roles your marketing team needs, you're ready to begin putting it together. Here are some bonus tips that might help you along the way:
Know what you need.
A company must first have a clear purpose to achieve its growth plans. Therefore, before posting your job ads, make sure you know what and who you want your company to serve. After that, you can identify your growth plans and determine the skills you need in your marketing team.
Hire the right people.
Sometimes, even a fundamental rule such as this gets overlooked. Whether you are building a remote team or an in-house marketing team, make sure to review all applications and resumes thoroughly. Determine the crucial skills and experience you need before the search. You can look at a LinkedIn resume to see everything a promising candidate needs. Pay special attention to the details that can support an excellent marketing team.
Use project management software.
This software streamlines the ability to assign responsibilities and collaboration projects for team members. On top of that, it will help your project manager and team leader keep track of everyone's work against the overall time constraints.
Use a communication platform.
A communication platform is especially vital if you are planning on building a remote team. Establishing solid lines of communication makes working together easier and keeps the team closer and operating toward the same goals.
Now, you're ready to build your top-notch team, launch fantastic marketing campaigns, and see your company excel for years to come.