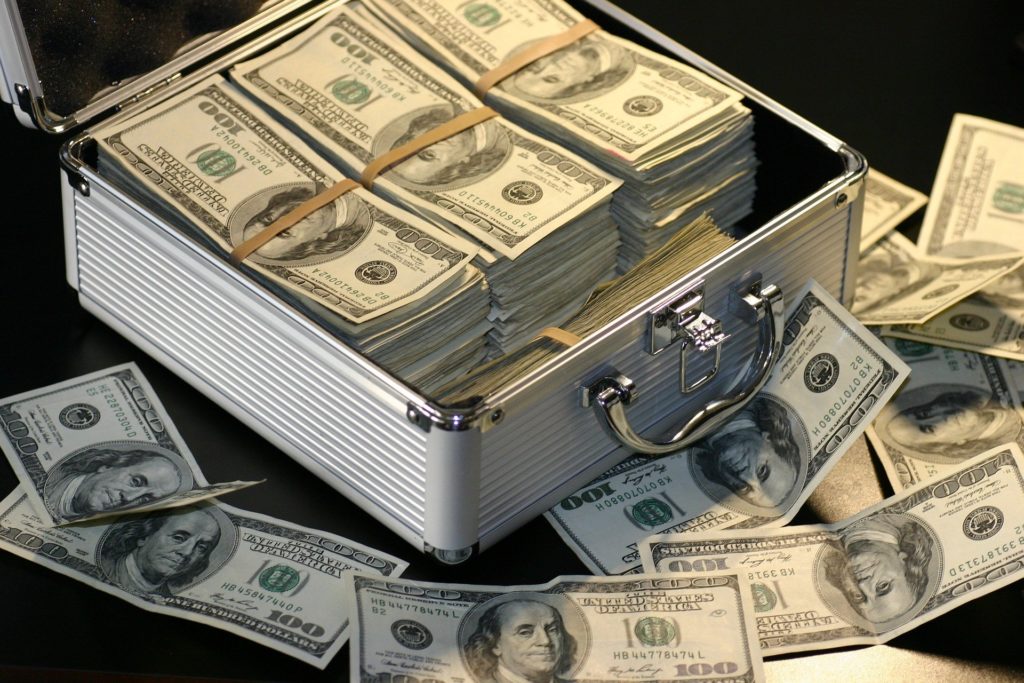 Traders tend to turn away from a broker if they cannot make money through it fast and easy, but here's the thing – to make profits, you need to know the right way to earn money, or any trading platform will be useless for you. IQ Option is a very popular choice nowadays for options and CFD trading. Since its launch in 2013, more than 17 million trading accounts have been processed and managed by it. The transparency of the company is also an appealing factor to traders. 
IQ Option Earning Through Binary Options
Binary options are a lot different than the forex or stock markets. IQ Option makes money through binary options in many ways. You must know that the pricing structures provided by liquidity providers are slightly marked up than market prices. By paying close attention to the prices of assets on trading platforms with the potential payout, you can see that they are not calculated by the real percentage payout. This portion is retained by binary options brokers, and it serves as their earnings and commissions. However, most earnings are made from trading activities. 
For example, if IQ Option has 200 clients, suppose a 100 of them bet $100 each that the GBP/USD pair will rise during the hour and another 100 bet the same amount against it. It makes a total market pool of $20,000. The expected payout ratio is assumed to be 80%. So, after one hour, the winning team will receive $180 each and the losing team will have zero returns. With the total payout being $18,000, the balance of $2000 is earned by IQ Option from this trade. This is the same way binary options brokers earn from trading, by managing multiple trades with many clients. It is easy to earn thousands of dollars in a day with this simple process.
Investing and earning through IQ Option
With IQ Option, you can make money through binary options and CFDs with more chances of being successful and less risks. Although it greatly depends on your preparation and good judgment, the features, services and offers provided by the broker make your job easier.
The demo account: Getting into real-life trading without knowing about is the stupidest thing to do when you are a beginner. First, familiarize yourself with the user-friendly online trading platform with the free demo account of IQ Option. It is a great idea to plan your trade and set out trading strategies with this account before going real-time.
Historical quotes: Financial instruments quotes and historical currency trading containing information on the exchange rates of currency pairs are provided with IQ Option. You can view the figures over various periods and how they played their role in the forex market. Use these for technical analysis and testing out strategies.
Knowledge base: On the IQ Option website, you can find comprehensive FAQs and insights from trading experts and financial analysis. The website also provides video tutorials explaining trading techniques and how to employ them by using the platform.
Market developments: It is a known fact that the market is very volatile, and it can be affected by events like corporate takeovers, popular product launches, conflicts, and disaster. The stock prices and currency rates are influenced by these events. For instance, the corporate stock prices of Google, Apple and Microsoft go up before and after the day of their product launch as the dates are declared beforehand. You need to grab this kind of opportunity and take advantage of it. The more you know about the previous stock market patterns of such big events, the better it will help in longer-term options.
Short-term trades: Long-term trades indeed pay more, but short-term trades can generate earning quickly. When you have gained enough experience in long-term trade, move towards short trades with 30 or 120 seconds duration. However, you cannot rely on upcoming news events in such short expiry periods, which makes it riskier. The solution lies in reading the charts of the assets to find out trends where you can use strategies like "Bollinger band" and "Candlestick" for profitable trading opportunities in short-term trading.
Prudent trading: You must always be cautious in trading. You should not make large investments in your first trade. It is not gambling, so having that mindset will leave you with huge losses. Start with a small amount and follow trading patterns and price trends.
Withdrawal: Just like an investment, be careful with withdrawals too. It is a better option to withdraw in small amounts and transfer it to your bank account. Do not wait too long before withdrawing if you want to avoid financial risks.
Affiliate program: Do not miss the affiliate program on IQ Option. You can earn a lot here by inviting potential investors and traders to IQ Option.
Are you ready to earn with IQ Option? Join today and start trading.